Sherry Hendrickson
REALTOR®
CNE, Eco Broker
As a third generation Austinite and second generation Realtor, Sherry Hendrickson's clients feel the love for her hometown come through when they work together. Sherry graduated from Southwest Texas State University (now Texas State) with a Bachelor of Science in Curriculum and Instruction. Drawing from her experience as an AISD school teacher Sherry brings a broad background to give clients the information they need to find the right schools for their children. Sherry also worked at Dell Computer Corporation for many years where she established a foundation of professionalism, problem-solving skills, and an extensive network.
Sherry's many years in Real Estate give her an in-depth knowledge to best match her clients' needs to what this great city has to offer. Sherry has a wide variety of experience, ranging from first time home buyers, investors, new home construction and custom builds, to name a few.
Past clients tell Sherry they enjoyed the experience because of her patience, honesty, and presentation of the facts with all the information they needed to make an informed decision. Sherry calmly absorbs the stress that can come with the home buying experience to make her clients' transaction as smooth as possible. Sherry delivers the best service, looks out for her clients' best interest and provides them with the most knowledgeable information about the Austin real estate market.
Sherry is a member of the National Association of REALTORS, Texas Association of REALTORS and the Austin Board of REALTORS, and a proud recipient of the Silver and Bronze Medal Award for Production from her previous broker. She also holds the designations of Certified Negotiation Expert and Eco-Broker.
Milestones
November 21 2019

Ms. Hendrickson's mother sold my mother her condo back in '03. When my mother passed, we considered selling it and called Sherry's mother, but she had retired, so she referred us to Sherry. We wound up keeping the condo (until this week) but got to know Sherry and was charmed like everyone is.

In 2018, we decided we would sell our house in Western Trails neighborhood that we had lived in 21 years to "retire." She walked us through the process on how to best show the house (over my severe objections, but she turned out to be right). We know we could sell our house quickly but would have to offer contingency contracts, in the tight housing market of '18-'19 were not popular. She showed us A LOT of houses! Her knowledge of how the system worked and her many friendships with other agents meant that with her as our agent, we weren't flakes, and sellers could work with us. As expected, we got an offer on the house in an hour and a half.

My wife wanted to get out of Austin, but I still semi-worked in town, so I wanted to be close. We looked in Buda, Oak Hill, and towards Dripping Springs, but nothing was right. She kept steering us to Lakeway. SO FAR AWAY! But in the end, she found us a great place with a GREAT pool, and yes, Lakeway beats the cities of Oak Hill and Buda by a mile, and the distance to town is not as far as I thought AND it is making me retire. We closed this past June, and she had worked with us for almost a year. At the end there, she told me what I needed, and I said "Yes ma'am!". And she was right. We have the final home of our life.

My daughter has been living in my (mother's before me) condo but wanted to live on the Eastside, and the place was outdated. Again, I thought it would be a slam dunk but wound up being more complicated (read: expensive for me!) than I thought. She bargained with the buyers and had several balls juggling in the air at once. We closed this week.

James Hight
October 8 2019

Sherry was very professional in her dealings with my recent purchase. She was well informed of market conditions in the Austin market and made sure that I reviewed my options for the recent acquisition. She followed up on any requests for information or assistance that I requested. I was pleased that she was familiar with 1031 Exchange procedures, which made things easier. I have no hesitation about recommending Sherry to friends, business associates, or anyone buying or selling property.

Jerry Chapman
August 16 2019

Working with Sherry Hendrickson was a joy. Everything went so smoothly and fast. It was an easy process. She was so helpful. If an opportunity comes up, I won't hesitate to recommend Sherry to my friends.

Kay Armstrong
July 22 2019

I am incredibly grateful to Sherry Hendrickson, who has been a wonderful Realtor to work with, surpassing all expectations and delivering an incredible result. From our very first discussion right through until closing, Sherry always put my interests first; demonstrating a level of commitment and caring towards me that made me feel like I had trusted friend working for me the whole time. My home search was long and ultimately more complicated than expected, but Sherry's efforts, passion, understanding, and optimism never wavered. I cannot recommend her highly enough, and I strongly encourage anybody who is seeking a Realtor in Austin to meet with Sherry.

Jeremey Lees
June 1 2019

Working with Sherry was an absolute pleasure. She couldn't have been more helpful. We are moving from NY, and as you could imagine, it is an extremely stressful and complicated process, but Sherry made it so much easier for us. She is extremely knowledgeable, and always answered any question I had (and there were many of them) very quickly. She always made sure to check in on us to see if we needed anything and walked us through every step of the process. Her service was invaluable, and I would recommend her to anyone moving to or from the area. She is incredibly friendly and always had our best interest in mind. If and when we plan on buying/selling a home in the future, Sherry will absolutely be our first call.

Mark Satira
May 1 2019

In the fall of 2017, my husband James and I first decided that moving to a different home was in our future. We contacted Sherry's mother, who had sold a condo to my mother in law a few years back because we remembered a great experience with her! We were disappointed to discover that she had retired. She promptly referred us to her daughter Sherry, an appointment was made, and that was the beginning of our wonderful relationship! We have worked off and on with Sherry from that point on. We had been on a roller coaster ride trying to discover where we wanted to be in our retirement years! Without her patience and sound advice, I shudder to think where we would be today! I can tell you honestly that it has been a real pleasure to work with someone who not only has exceptional experience and professionalism but also has a genuine concern for her clients. I would not ever hesitate to refer anyone I know to Sherry for their own real estate needs. She has been amazing and a blessing to us!

Catherine Moreau
May 1 2019

My mother bought a condo from Sherry's mother. When it came time to sell the condo, I called the mother, who had retired, but she referred me to her daughter (we changed our minds and kept the condo as a rental property). Well over a year ago, with her as our agent, we started the process of selling our home of 20 years in Western Trails in South Austin.

Ms. Hendrickson is knowledgeable about the business, the different parts of town and the process of selling and buying. She referred us to tradespeople who could fix our house issues, a lender and brought a wealth of information that was handy to know. We started, we stopped, we walked away from one house and suffered the semi-embarrassment of not having enough cash to outright buy what we saw and wanted. During all this, she never wavered, never gave up on the market or us. It seemed as if we were her only customers with all the time and attention she gave to us.

Sherry was honest in her opinions about the house and what we could do to stage it and make it look better/new. Much grumbling on my part, but she was right. After 20 years, the house was bulging with "stuff" and putting some of it in a storeroom made the place look much larger. Sherry relayed our questions, concerns and offers to the "other side" as fast as it could be done. She is intelligent, friendly and patient. I could go on but to sum it up, Sherry is a keeper!

James Hight
March 1 2019

Sherry Hendrickson is the BEST. We have known her for years. She helped us find a condo a few years ago, and it has almost doubled in value. I recommend Sherry to anyone that I know who is looking for a home.

Gary McClain Gannaway
March 1 2019

Sherry Hendrickson is wonderful! She is very informed, helpful, patient, and a joy to be around. I could not have asked for a better agent to join me on my journey to house ownership.

Tim Haney
October 1 2018

I would like to note my hearty recommendation of Sherry Hendrickson as she most recently represented me for my new home purchase in a development on the east side of Austin. Sherry is professional, knowledgeable, has a strong sense of urgency, gives great advice on decisions that had to be made rather quickly, attended walk-thrus with me for that "extra set of eyes," etc. I could not have been more pleased with Sherry's guidance. Sherry is truly a well-rounded gal and awesome Realtor! Thanks again, Sherry!

Kirk Wightman
August 1 2018

Sherry Hendrickson was a phenomenal Realtor to work with from the moment we were introduced. She is incredibly personable and willing to work towards finding the right home to fit each homebuyer's unique needs. Sherry will never pressure you into making uncomfortable decisions and instead offers her vast experience in real estate to provide constructive guidance through each step of the home buying process. As a first-time homeowner, I can safely say that without Sherry's expertise I would be profoundly lost. Instead, I now live in the home of my dreams!

Estevan Aviles
April 1 2018

Nothing but great things to say about our experience working with Sherry, and I think it's worth mentioning this is the second home she's sold for us (first was while she was with another agency). Sherry is knowledgeable, professional yet friendly, responsive, and reassuring during occasional times of self-doubt. Sherry provides sound advice and recommendations without ever seeming pushy and was a great cheerleader for us throughout the "readying the house for market" stage. Bottom line, Sherry was great (we secured two offers, one at asking price, 1 above asking price within 36 hours of the home being listed). So the results also speak for themselves!

Catherine Greenlaw
March 1 2018

Sherry Hendrickson was wonderful to work with. She gave me excellent advice all through the purchasing process right up to the closing. Sherry was referred to me, and I will definitely recommend her to others who need a Realtor in the Austin area.

Jill Cornelius
September 1 2017

I must have had a real estate fairy looking out for me when I moved to Austin 5 years ago. A good friend introduced me to Sherry Hendrickson, and the rest is history. First, she helped me find a condo to rent until I was ready to buy. Then, she helped me buy a home in central Austin and just this week Sherry helped me sell that home. She is an absolute pleasure to work. She is calm, cool and collected and was such an amazing resource during my five years in Austin. I am going to miss her. If you need a real estate agent who really gets Austin, Sherry Hendrickson is the one!

Shannon Cockrell
March 1 2017

This was my second time to work with Sherry and she always does a fantastic job. We were very happy with both the sale of our condo as well as the purchase of our new house. This was the first time for my wife to be a part of the home buying process and I appreciate that Sherry took the time to walk her through every step. We cannot recommend Sherry enough.

Jason Nichols
March 1 2017

We have such high praise for Sherry that it can't be expressed in an email. We were relocating from Chicago and planned a house hunting trip here in late January. Sherry took us on a 3-day whirlwind tour of neighborhoods, educating us about Austin. We bought our house, sight unseen, because of our confidence in Sherry. She knew our needs and wants exactly. We had a great, pressure-free experience and couldn't be happier. Thank you, Sherry! Thank you, Realty Austin!

Jennifer Frank
March 1 2017

Just wanted to send a quick note and tell you how much we enjoyed working with Sherry. We bought our house having only seen online pictures and a FaceTime walk through by Sherry. It was because of the trust we had in her that gave us the confidence to do such a thing. We valued her opinion greatly and it played a large role in us making the purchase when we hadn't seen the house for ourselves. She did a great job showing us the various neighborhood and towns in and around Austin which allowed us to really narrow down and decide on the best place for us to live. I even challenged her with finding a place that could accommodate parking for a 9ft tall 20ft long van. She didn't even blink and succeeded well beyond my hopes :). Jennifer and I don't want to go through another move again for a long time. But when we do we'd look forward to working with Sherry.

Kevin K.
My husband and I have known Sherry for a long time. We bought our first house before Sherry was in the real estate business. When we were ready to move to a larger home we knew that Sherry was the person we could trust to sell our house and help us find the perfect home for our growing family. With her knowledge of the area and of the housing market, she was able to sell our house before we placed it on the market. Not only did she sell it quickly, she sold it for exactly what we wanted for it! She then worked tirelessly to find us the perfect home. Again, due to her expertise, she was able to get us our dream home at a lower price than we anticipated. She was amazing to work with and I would highly recommend her!

Karen and Todd Gage
Sherry has helped my husband and I find 3 different places to live over the past 6 years. She has been patient, encouraging, efficient, and professional through it all. We have appreciated her insight and expertise in finding the right condo downtown, condo on the north side, and finally, our perfect home in Lago Vista! She answered all our questions and was quick to find answers when she didn't know them. She advocated for us in each situation with our best interests in mind. We couldn't have done it without her, she has become such a trustworthy realtor to us, and friend!

Joanne and Michael Stern
I used Sherry to buy my first house. I was thinking of buying a home that was a fixer-upper because it was bigger and in my price range. She gave me the pros and con's of going with a fixer upper (that had a bad foundation at one time) and I decided to go with the smaller home that needed no work. I love my house and I'm so thankful I didn't go with the other home. Sherry was there for me the entire time and always considered my needs.

Jeremy Turner
Displaying 3 out of 3 results.
Listings updated 16 minutes ago.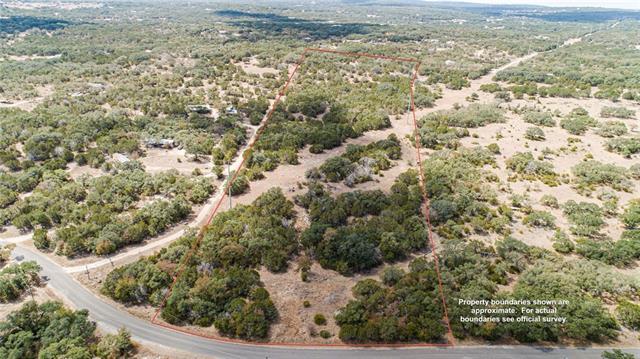 $299,000

Active

MLS® #: 6768210
Oakwood Hills Unrec
TBD Oakwood Loop
Wimberley, TX 78676

14.69 AC

Lot
Add as Favorite
Hide Listing
$278,000

Active

MLS® #: 4899457
Lofts At Tuscan Village The
106 Bella Toscana Ave #3103
Lakeway, TX 78734

1 BD

2 BA

976 Sq Ft

0.05 AC

Residential
Add as Favorite
Hide Listing
$2,100

Active

Contingent Contract

MLS® #: 9608667
Ridgetop
934 E 52nd St
Austin, TX 78751

2 BD

1 BA

1118 Sq Ft

0.19 AC

Rental
Add as Favorite
Hide Listing
Displaying 24 out of 148 results. Listings updated 16 minutes ago.
The information being provided is for consumers' personal, non-commercial use and may not be used for any purpose other than to identify prospective properties consumers may be interested in purchasing. Based on information from the Austin Board of REALTORS® (alternatively, from ACTRIS) from January 24th, 2020 at 1:10pm CST. Neither the Board nor ACTRIS guarantees or is in any way responsible for its accuracy. The Austin Board of REALTORS®, ACTRIS and their affiliates provide the MLS and all content therein "AS IS" and without any warranty, express or implied. Data maintained by the Board or ACTRIS may not reflect all real estate activity in the market. All information provided is deemed reliable but is not guaranteed and should be independently verified.
What's My Home Worth?
No computer algorithm can accurately determine the price a home will sell for. By providing an address below, I will instantly show you what similar homes are selling for in your area and give you three automated price ranges for the address entered.
---
This represents an estimated sale price for this property. It is not the same as the opinion of value in an appraisal developed by a licensed appraiser under the Uniform Standards of Professional Appraisal Practice.