Rachel Lasseter
Associate Broker
Rachel Lasseter is a longtime Austinite and a native Texan. She was born in Dallas and grew up in Arlington, home of Texas Rangers baseball. She received her Bachelor's Degree in Sociology from Texas A&M University and her Masters of Science in Social Work from the University of Texas at Arlington. Before she became a licensed Realtor, Rachel worked in the nonprofit sector.
As a Broker Associate with Realty Austin, Rachel expertly assists both buyers and sellers in the Austin area to meet their needs and smoothly navigate their real estate transactions. There are many reasons she enjoys being a Real Estate professional, but most of all, Rachel truly loves using the skills she learned in Social Work to ease her clients through the transitions of buying or selling their homes.
Rachel is a Certified Luxury Home Marketing Specialist (CLHMS) and a member of the Institute for Luxury Home Marketing. Institute Members specialize in the luxury home market and have completed extensive training to build additional competencies unique to the upper-tier arena, which uniquely qualifies her to work with clients in the competitive Central Austin market where she lives and works.
In addition to acquiring her Broker's License, Rachel has also earned her Graduate Realtor Institute designation (GRI) as well as her Accredited Buyer Representative designation, which means she is well versed in assisting buyers with the home purchase process. An ABR® has completed advanced training and has proven experience in serving the special needs of buyer-clients. This coveted designation demonstrates to peers and consumers her commitment to providing outstanding service for real estate buyers. This designation is held by fewer than 15% of all Real Estate professionals. Rachel has also earned her Real Estate Negotiation Expert Certification (RENE), ensuring that she has the essential skills and techniques to obtain effective results for her clients.
Rachel has also received her Seller Representative Specialist Designation (SRS) which recognizes real estate professionals who demonstrate the knowledge and skills essential for seller representation. Clients can rest assured that Rachel has the necessary skills and experience to represent the interests of sellers in today's marketplace.
Rachel loves getting out and trying new restaurants and local pubs in the Austin area, as well as stand up paddling around Lady Bird Lake. She is also an active member of the Junior League of Austin, where she has volunteered for both Dress for Success and Mother's Milk Bank. Rachel also loves to lift weights and is a member of LIFT for Women, part of the Travis County Strength community. Rachel has lived in the Rosedale neighborhood of Austin since 2013 and loves spending time in Central Austin. At least once a week you can find Rachel and her family at Taco Flats on Burnet Road. Rachel is a foodie, so if you need a restaurant recommendation, just ask! On the weekends she enjoys spending time in the neighborhood or making a trip out to Point Venture to visit family and spend time by Lake Travis!
Designations and Areas of Expertise
Residential Sales Specialist
Associate Broker
First-time Homebuyers
Seasoned Homebuyers
Real Estate Negotiation Expert (RENE)
Relocation
Luxury Homes Specialist
Institute for Luxury Home Marketing Member
November 20 2019

My wife and I purchased a home with Rachel's help. Rachel is awesome. She has a positive attitude, is a skilled negotiator, was responsive and accommodating, and is confident in her knowledge. We will be hiring her to sell our old home.

Timothy Thornal
April 25 2019

Rachel was so amazing! From finding the perfect house for us to the closing, she was on top of everything. We loved working with her and will recommend her to everyone!

Janelle Delaney
December 21 2018

Our experience with Rachel was fantastic from the beginning to the very end! After moving back to Austin from London, my husband and I were looking to buy a house quickly. We had a lot of ideas of what we were looking for, but we wanted to weigh out all of the options before making a decision. Rachel was with us every step of the way throughout the long process. From the very first phone call, Rachel showed that she was skilled, knowledgeable, and experienced in the field of real estate. However, what meant the most to us was how well she listened to our needs and always made us feel taken care of. In the end, I really feel like we got everything that we could have possibly wanted or needed out of our home buying experience. This was our fourth experience buying/selling a home and I can say that our experience with Rachel was my favorite! I would highly recommend her if you're looking for an absolute professional who will be there for you every step of the way.

Megan Rivera
November 20 2018

I bought and sold a property in Austin with Rachel. During these processes I felt completely understood by Rachel which cut the amount of time needed to complete the transactions to the minimum. Rachel is a meticulous professional who will be a great asset for anyone interested in buying or selling in the Austin area. She pays attention to your needs and delivers results quickly. I recommend her with no hesitation.

Rhadames Tellez
July 25 2018

From the very beginning of our home-buying and home-selling experience, Rachel Lasseter was the consummate professional. She was patient, understanding and kept us informed every step of the way, guiding us through a complex system of paperwork, forms, and dealings with mortgage and title companies. She is extremely knowledgeable and answered all our questions in a way we could understand. In order to sell our home in another city, she assisted us in our dealings with a Realtor® in that area, which made it so much easier with the home-selling process. We would highly recommend Rachel to assist with home-buying and home-selling. She's well-versed in both aspects and a most knowledgeable guide throughout the process.

Pat Lasseter
July 18 2018

This is the first home I've ever bought. I am extremely impressed with how on top of things Rachel Lasseter is. I spoke with SEVERAL other Realtors® and none of them were as helpful and on top of the job as much as Rachel. First of all, she sent me informational PDF packets that told me what I should expect when buying my first home. Right away, I knew Rachel was really here to help because she sent me these packets - and she followed up with me on several occasions before I had officially "hired her." She explained to me every single step of the buying process and helped me make tough decisions during the process. I felt respected, supported, and highly informed with Rachel's services. Whenever I got fearful around my decisions she was there to hold my hand and help me get past those fears. I am SO PLEASED with my new home and the whole buying experience in general. THANK YOU RACHEL!

Mallory Miller
June 6 2018

Rachel Lasseter is more than just a real estate agent. She is an Accredited Buyer's Representative which was why we chose her as our Realtor®, our advocate. We were new to the Austin home market and needed a real pro. She showed us only homes in our price range and that had the amenities we wanted. Rachel felt like a true partner during our home search, wanting us to find just the right house. She expertly guided us through the offer process. She submitted our offer swiftly, communicated with the seller's agent during negotiations and we got the house! Once we had a contract, Rachel provided us with an online program that tracked our home purchase milestones. The program listed each task at every stage required to and through inspection and closing. During the option period, she provided us with lists of qualified vendors, inspectors, and lenders. We consider her credentials as a Buyer's Representative crucial to our comfort and success in buying our home. Rachel Lasseter is a pleasure to work with.

Linda and Frank Ritzenberg
June 4 2018

Working with Rachel was GREAT - from start to finish. She was professional, knowledgeable, and kind. Since I was buying my first home - I had no idea what to expect, but Rachel broke everything down for me. What I really appreciated was her quick response time. I will continue to recommend Rachel to family and friends. Thank you, Rachel!!

Anita
June 4 2018

Rachel is a fantastic real estate agent! She is knowledgeable in Austin's real estate scene and provides insightful recommendations when moving through the buying process. She is extremely well organized and is a joy to work with! I worked with her to find my current residence, and have recommended her many times to friends looking to move within the city or those that are moving here from other areas. Would absolutely recommend working with her to find your new home!

Sara
June 4 2018

Rachel was patient in helping us find a home we absolutely love. She knew what we were looking for and understood when something wasn't quite right. We felt comfortable every step of the way.

Nikki
June 4 2018

Rachel was great! From the first moment we spoke on the phone, Rachel was great. She made sure to look out for me and explained to me each step. She was very supportive. I need more space to write feedback! Thank you!

Faviela
June 4 2018

What a wonderful experience working with Rachel! She was very attentive answering all questions all the while staying on top of every aspect of the purchase process!

Lenora
June 4 2018

Rachel was super friendly and knowledgeable. She took all of our wants/needs into consideration when showing us different properties and was genuinely interested in helping us find the best location. Rachel was professional and made what can be a stressful process very easy and painless. I really enjoyed working with her!

Nadia
June 4 2018

Rachel was so helpful in understanding what we wanted in a place and helping us locate a great condo. She gave us a ton of options and was very quick and efficient throughout the entire process. Definitely recommend!

Alejandro
June 4 2018

Rachel helped me find a place at very short notice. She was familiar with the market, had a lot of suggestions for different areas around town and made sure to stay within our preferences. I would definitely recommend her services!

Rachael
June 4 2018

I have nothing but amazing things to say about Rachel. I closed on my first home today and she made the process seamless. I could not be happier. She is extremely professional, timely, patient and knowledgeable when it comes to real estate. Whether you may be buying or selling she is hands down and by far the best!

Adam
June 4 2018

Rachel Lasseter helped me buy a home that was just right for me. She was very professional and helpful in my home buying process. She was VERY patient with me and the homes I was looking at or wanting to look at. Rachel helped me throughout the whole process, "hand holding" if you will, since this was all new to me. I am thankful to have had Rachel help me with buying my home.

Jason
June 4 2018

Who's got the best REALTOR®? This guy does! Folks, Rachel took care of me through the whole house buying process from start to finish! I wanted to send a big shout out to her: THANK YOU!!! Every time I come home to my new place I think I couldn't have done it without ya! Rachel, you ROCK! If you need a new home, Rachel is your girl! Hands down! WHAT! WHAT!

Jason
June 4 2018

Wow! Where do I begin! We have tried to buy a home for the past three years and were constantly beat out by competitors until we met Rachel! Rachel is aggressive, professional, and knowledgeable in the right steps to take for home buying. We would not be moving into our new home without her! Thank you Rachel for making a dream happen in such a competitive city!!

Amanda and Jake
June 4 2018

My wife and I found Rachel through the Internet and were not sure what kind of real estate broker she would be. We were considering a move from Virginia to Austin, Texas because two of our sons live and work in greater Austin. Immediately upon meeting Rachel we realized we had struck gold. She knows the Greater Austin area very well and showed us the demographics of each of the residential communities. She has extensive real estate knowledge of the region, the neighborhoods, the schools, churches, shopping and other key items. She has been living and working in the Austin area for years and really knows her way around very well. She learned our parameters quickly and after she became aware of what we really required, she narrowed out preferences very quickly. She immediately started to provide us active listings in our price range ($650K - $850K) in the "better" neighborhoods and schools. Initially, we narrowed the houses down and Rachel showed us some very executive styled prospects. Even though this was an exploration trip, which we explained, she was extremely generous with her time. We had limited time to continue to explore and returned to Virginia, Rachel continued to send brochures, pamphlets and other related Austin information along with homes, particularly, houses which just came on the market. She focused on newer or fully up-dated homes and provided several ZIP codes and maps of "desirable" areas to concentrate on. We quickly realized that the homes were quite new, spacious, unique in design and many with "character" and mature trees. In the end, we decided we would not move to Austin until my wife finished working. When we return to Austin, Rachel is our only and personal guide.

Peter
June 4 2018

What a great experience this was with Rachel Lasseter working for and with me. She found the house of my dreams in the budget I had to stay within and in a great neighborhood. Rachel made the buying experience a breeze and fun, she is full of energy and is so dedicated to her clients. Thank you Rachel!!!! A real gift to the Austin area!!!!

Greg
June 4 2018

Rachel is one of the best real estate professionals I've ever had the pleasure to work with. She helped my family find a home which was just the beginning. I'm fairly busy with work and my kids so Rachel made sure that everything from the loan process to the home inspection was taken care of and handled on time. I would strongly recommend meeting with her before you decide who to work with when you make your next real estate purchase.

Gabe
June 4 2018

Rachel has helped me buy my first house and walked me through every step of the process. She works with you and explains everything in a way that someone new to the process can understand. She has amazing contacts to help you with the process from lenders to inspectors. Anything you need she can find it for you. She has also helped me sell my first house and I'm in the process of buying my second house with her and again I have nothing but a glowing recommendation. Rachel is an amazing REALTOR® that has gone above and beyond for me and she will do the same for you.

Trinity
June 4 2018

Rachel helped my husband and I close on our first house in Austin and we couldn't have enough great things to say about her and about our experience! In such a competitive housing market, we were having a hard time finding the right house in the right location at the right price. Rachel went out of her way to find "Coming Soon" properties and she found us an amazing house off the market! From start to finish, Rachel was there every step of the way and she made us feel like we were her only clients! She was always available to answer all of our questions and she made sure to explain each document to us in detail. It is clear Rachel is very knowledgeable about the Austin market and knows what needs to be done to get her clients exactly what they are looking for. Rachel was an absolute pleasure to work with and we would recommend her 100%!

Ryan and Morgan
June 4 2018

I can't believe I was so lucky finding Rachel for my real estate needs. Working with her was a cake walk. I just emailed her from Zillow because she was from Arlington, TX (I love the Rangers) and the match was perfect! From the start she was very punctual, and quickly learned what I was looking for. The listings she sent me were very attractive and matched perfectly what I had in mind. After one week, I found a house that met allthe requirements, and she was quick and assertive in getting the negotiation process to a quick and successful ending. I will recommend Rachel to anyone interested in getting a property in Austin. I fully recommend her to anyone who is serious about getting true professional advice about the Austin market.

Rhadames and Alba
June 4 2018

Rachel helped my husband and me sell our current home and get into a brand new home with ease! The selling process was so simple and easy. She knows the market and it shows. She had our home listed and sold within less than 2 weeks. Rachel is always there for any questions you have before, during and after the sale. I would highly recommend her to anyone and everyone I know looking to buy or sell a home.

Kacie and Shawn
June 4 2018

Rachel represented me in both the purchase and sale of my home. She stayed in touch with me during the 18 month rehab of the property providing me with encouragement and insight to what areas of the home would provide the greatest return. She made available to me resources that would help my home stand out among the rest. She was responsive to my concerns and general anxiety that comes with selling a home. She protected my privacy by always notifying me in advance of showings along with following up afterwards, giving me input from prospective buyers. What a wonderful experience to have worked with her. I look forward to recommending her to anyone who might need a referral.

Lenora
June 4 2018

Rachel did an excellent job as our REALTOR®. She was on top of everything she was supposed to do for us and more! She was prompt and responsive with communications with us throughout the whole process. We never had to wait more than 5-10 minutes to hear back from her! Every question we had, she gave us a thorough and detailed answer, and if she didn't know the answer to our question, she researched and found the answer for us very quickly. She is very knowledgeable of the Austin area which was helpful as we are moving from out of town. She was detail-oriented and very organized with every step of the purchasing process. She never missed a step and represented our side with superb expertise. Purchasing our condo with Rachel was a seamless process and very easy on our part, thanks to Rachel. Of all real estate purchasing/selling processes we've done over the years, she is, by far, the best agent we've had the pleasure to work with. We would recommend Rachel to our family and friends with confidence.

Vivien and J.R.
Displaying 2 out of 2 results.
Listings updated 8 minutes ago.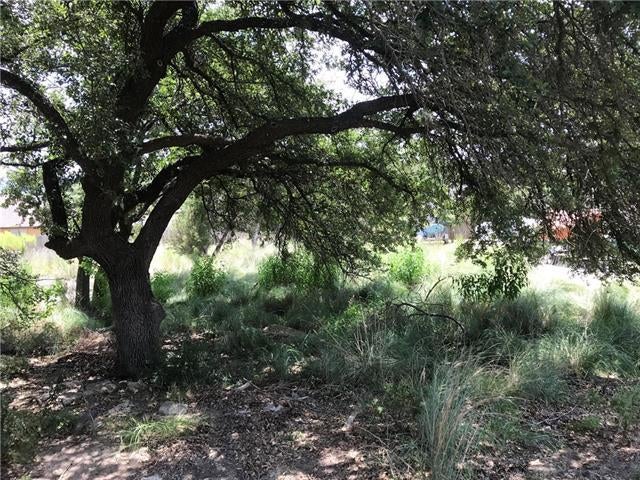 $39,000

Active

MLS® #: 5612573
Point Venture
215 Southwind Rd
Point Venture, TX 78645

0.17 AC

Lot
Add as Favorite
Hide Listing
$230,000

Pending

Taking Backups

MLS® #: 5969630
Meadow Lake Rev
3321 Perch Trl
Round Rock, TX 78665

3 BD

2 BA

2166 Sq Ft

0.27 AC

Residential
Add as Favorite
Hide Listing
Displaying 24 out of 56 results. Listings updated 8 minutes ago.
The information being provided is for consumers' personal, non-commercial use and may not be used for any purpose other than to identify prospective properties consumers may be interested in purchasing. Based on information from the Austin Board of REALTORS® (alternatively, from ACTRIS) from January 17th, 2020 at 6:40pm CST. Neither the Board nor ACTRIS guarantees or is in any way responsible for its accuracy. The Austin Board of REALTORS®, ACTRIS and their affiliates provide the MLS and all content therein "AS IS" and without any warranty, express or implied. Data maintained by the Board or ACTRIS may not reflect all real estate activity in the market. All information provided is deemed reliable but is not guaranteed and should be independently verified.
What's My Home Worth?
No computer algorithm can accurately determine the price a home will sell for. By providing an address below, I will instantly show you what similar homes are selling for in your area and give you three automated price ranges for the address entered.
---
This represents an estimated sale price for this property. It is not the same as the opinion of value in an appraisal developed by a licensed appraiser under the Uniform Standards of Professional Appraisal Practice.